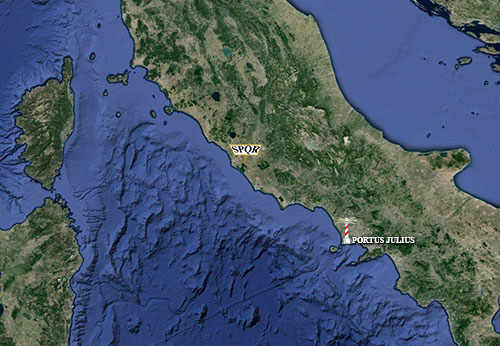 Misenum was an important military, naval harbour. It was constructed at the far west end of the Bay of Naples.
Misenum took over the military role of Portus Iulius to the east, where the harbour was affected by silting. The new harbour was equipped with moles. The water supply was ensured by an aqueduct and a huge cistern, later nicknamed the Piscina Mirabilis.
Misenum was the home base of a fleet, the classis Misenensis, the counterpart of another fleet stationed near Ravenna. It was the main Roman fleet, also coming to the aid of others, such as the classis Syriaca, which was stationed in Seleucia Pieria (Turkey), harbour of Antioch.
See also:
- "The ports of Campi Flegrei".
- A movie by Sergio Coppola.