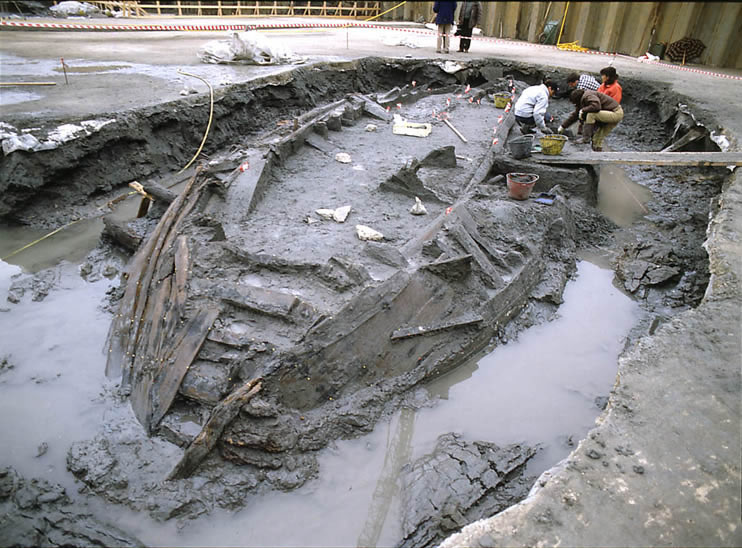 Pisae or Portus Pisanus, today Pisa, is located at the mouth of the river Arno on the west coast of Italy. It became a Roman colony in 180 BC and a municipium in 89 BC. Augustus fortified the colony into an important port and changed the name as Colonia Iulia Pisana Obsequens.
In 1998, during preparatory work on the new railway station in Pisa, the remains of the harbour of Pisae were discovered. In it were found several ancient ships, perfectly preserved. Further excavations yielded over 15 vessels dating from the first century BC to the sixth century AD. Most of the ships were in good condition and contained sealed clay amphorae filled with items such as olives, walnuts and wine. These and other items such as sailor's personal possessions are on display in the Pisa Roman Ship Museum.
See also:
- "The lost harbour of Pisa", also available in Dutch.