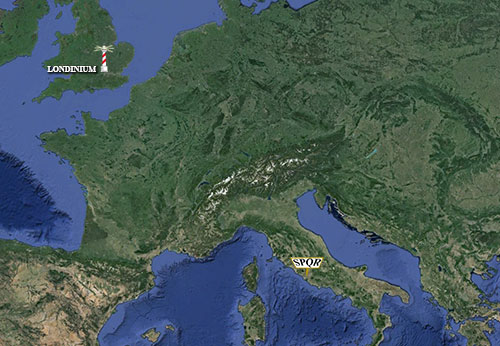 Londinium was the Latin name for today's city of London, the capital of the Roman province Britannia. It was founded by the emperor Claudius during the invasion of Britannia in ca. 43 AD. During the rebellion of the Celtic king Boudicca in 60 Londinium was burned down completely. After the defeat of the rebels the city was rebuilt.
Around the year 140 Londinium, with a population of 45.000 people, reached its peak and the biggest city of Great Britain. Because of its position along the river Thames, the city became an important trade centre. Several parts of the harbour are documented archaeologically.
See also:
- "Londinium - London", also available in Dutch.