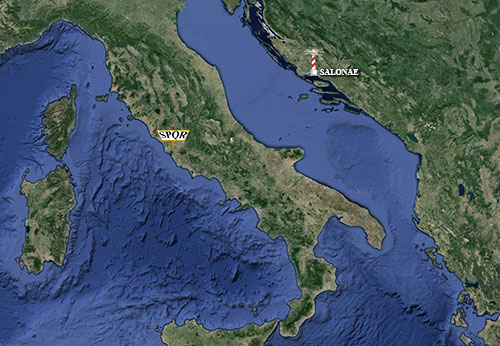 Salona in modern Croatia was a Roman port 5 km from Split. Today the city is called Solin.
The city is on the coast of the Adriatic sea, in antiquity called "Mare Hadriaticum" and "Mare Superum", also including part of what today is called the Mediterranean Sea. The sea had its own shippers, the "navicularii Maris Hadriatici". The city is located in the Jadro river delta.
The full name of the city was Colonia Martia Iulia Salona. It obtained walls with towers, a forum, a theatre, an amphitheatre, public baths and an aqueduct.
See also:
- CroatiaTraveller.
- A movie by EdoStuff Aviation.