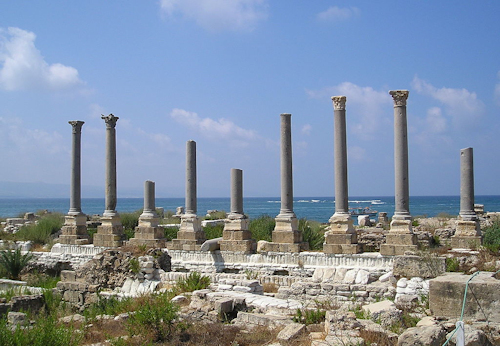 Tyrus on the coast of Lebanon was an important commercial harbour. It was originally an island that Alexander the Great connected with the mainland. (see also 'Alexandria, the largest port of all')
The city had actually two harbours, that enabled it to gain the maritime prominence that it did. The northern harbour was one of the best harbours on the eastern end of the Mediterranean. The southern harbour has silted over, but the northern one is still in use.
The Tyrians used an office (statio) in Puteoli. Correspondence from 174 AD between the people working there and the mother-city has been preserved.