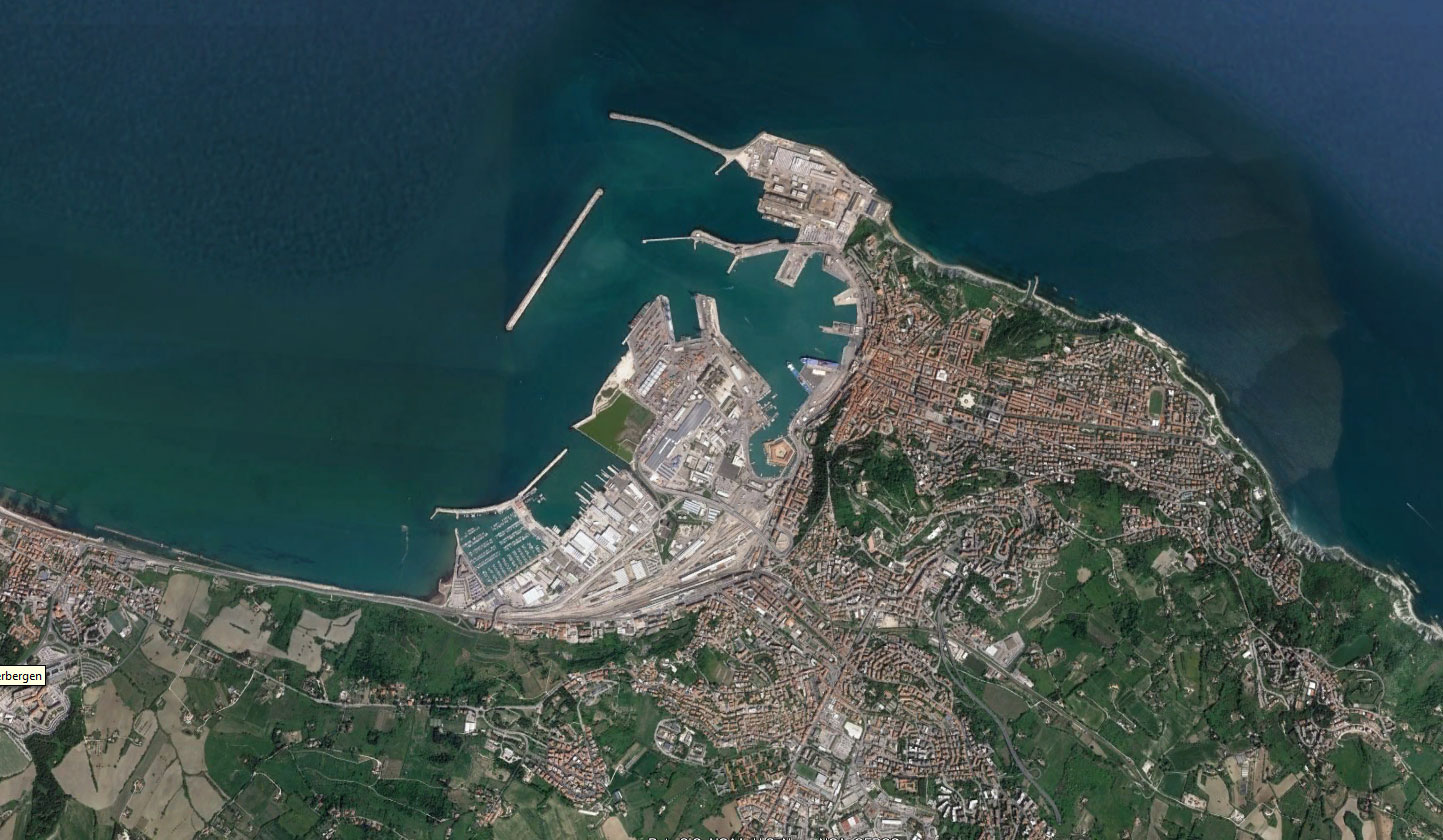 Ancona was and is a main port, situated on the east coast of Italy and the Adriatic Sea. Together with Salona on the opposite coast it created a link between Italy and the Balkans.
The harbour was enlarged by Trajan, who constructed the north quay with his Syrian architect Apollodorus of Damascus. At the beginning of it stands a marble triumphal arch with a single archway, erected in honour of Trajan in 115 AD by the Senate and people of Rome, for having at his own expense constructed the breakwater and thus rendered the access to Italy on this side safer to navigators. The arch has no bas-reliefs, but was decorated in various ways with bronze, many traces of which can still be seen.
See also:
- "The 'elbow' ruling the Adriatic Sea", also available in Dutch.