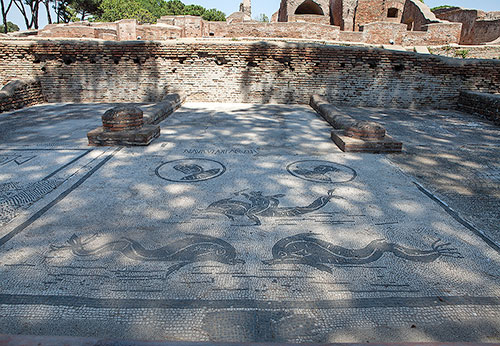 The name Musluvium seems to have been preserved in Ostia, in a mutilated inscription on the Piazzale delle Corporazioni. If that interpretation is correct, then it must have been an important port.
The port is most likely to be identified with Sidi Rehane in Algeria. It is near the river Oued Agrioun, a gate to the province Mauretania Sitifensis.
On the Tabula Peutingeriana we read "Muslubio horrea", indicating that there were significant store buildings.
See also:
- An article (in French) by Jean-Pierre Laporte.