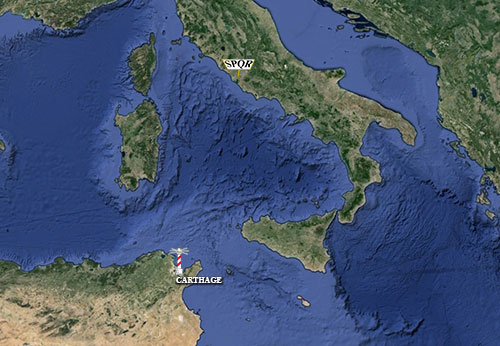 Carthage was one of the largest cities of the Roman Empire, with a peak population of ca. 500.000. The remains are located about 10 kms east of the city of Tunis.
The inner harbour of Carthage consisted of a square basin of 500 x 200 meters used for merchants ships and a round inland basin with a diameter of 300 meters for the navy. The two basins were connected by a canal. There was also an outer harbour protected by moles with large docks. In the middle of the naval harbour was a round island with a diameter of 130 meters.
The navicularii from Carthago took large quantities of grain to Rome and had an office on the Piazzale delle Corporazioni in Ostia (statio 18).