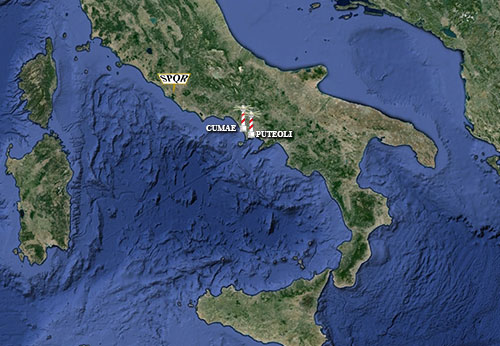 Cumae, not very far from Naples, was one of the first Greek colonies in Italy. It is more or less oppposite the islands Ischia and Procida.
Puteoli, original an independent port, soon became the port of Cumae.
In 338 BC the city became a civitas (a city with Roman citizenship rights) from Rome.
Nowadays there are still two temples on the Acropolis. At the top the temple of Zeus and down the hill the temple of Apollo. During excavations a forum has been found, the Capitol temple, a bathhouse and an amphitheatre.
De city was connected with the harbour via a tunnel dug in the tuff hills. The tunnel measured 180 meter in length and was 5 meter wide.