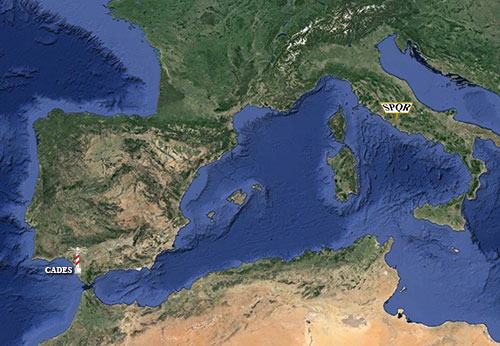 Gades, today Cadiz in Spain, was a harbour city on a small island on the Atlantic coast to the north-west of Gibraltar.
The harbour was described by several ancient authors. The city itself was quite small. The wealthy preferred to live on the mainland and on an island nearby. It was divided from the mainland by a narrow straight, spanned by a bridge.
Various Roman remains have been preserved. Some graffiti depict a large lighthouse. It has a large arched opening and external staircases.
See also:
- A movie about the lighthouse and other remains, by the Gabinete Pedagógico de Bellas Artes de Cádiz. (only Spanish)
[18-07-2020] "Gades comes back to life", also available in Dutch