The Roman Ports Foundation is dedicated to, as much as possible, keeping alive the heritage of the ancient Romans, and more specifically their harbours. Port cities are pre-eminently the place where ideas, people, goods, cultures and religions met. Two thousand years ago, the people who lived before us did not have the means of communication we have today. Ports were therefore not just the places where ships docked, were unloaded or loaded, but meeting places for people from all over Europe, large parts of Africa and Asia where news, developments and knowledge were exchanged.
We naturally look at a port from a technical perspective: how was the harbour put together, how was it built, what facilities were there. But actually, we are also looking for the human aspect. How did people live? What did they do? How did they trade? What did they eat and drink on board or what kind of ships did they use and what was needed to get the, sometimes heavy, merchandise to its final destination? In short, we are thus looking for the everyday life of Romans in a port city.
WE WOULD LIKE TO INVITE YOU TO JOIN OUR EXPEDITION.
But like any expedition, ours cannot do without financial resources. Therefore, the board of our foundation has decided to create an expedition club. A club of members who, for a membership fee of a minimum of € 65 a year, will become special 'Roman Ports Expedition members'.
What will they get in return?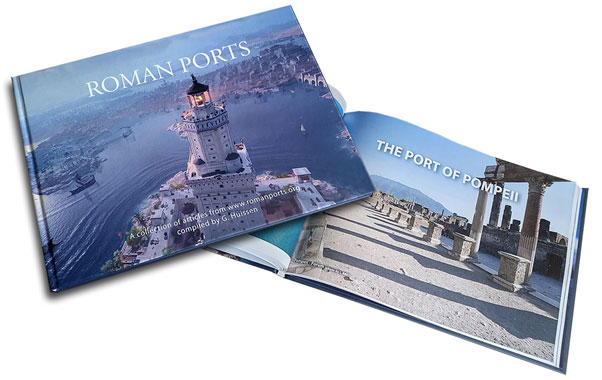 Firstly, each new member will receive the exclusive Roman Ports coffee table book containing an anthology, with many photos, of articles from our digital magazine for free (including shipping costs).
A newsletter 4 times a year (if desired).
Each year participant in a raffle of a painting of an impression of a Roman port made especially for us.
Various initiatives yet to be determined.
But above all, the knowledge that they are co-funding new research into and conservation of the heritage of Roman harbours.
Besides the Expedition Club, we welcome any other donation.