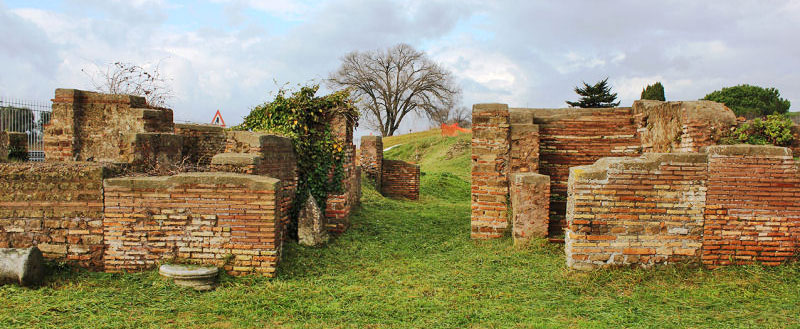 In 2018 there has been another excavation campaign in the area outside the Porta Marina in Ostia Antica. This year the emphasis was on further examination of the Caseggiato delle due Scale and an area next to the Mitreum with the Coloured Marbles. We had three interviews with archaeologists from the staff, who worked in this campaign under the direction of professor Massimiliano David.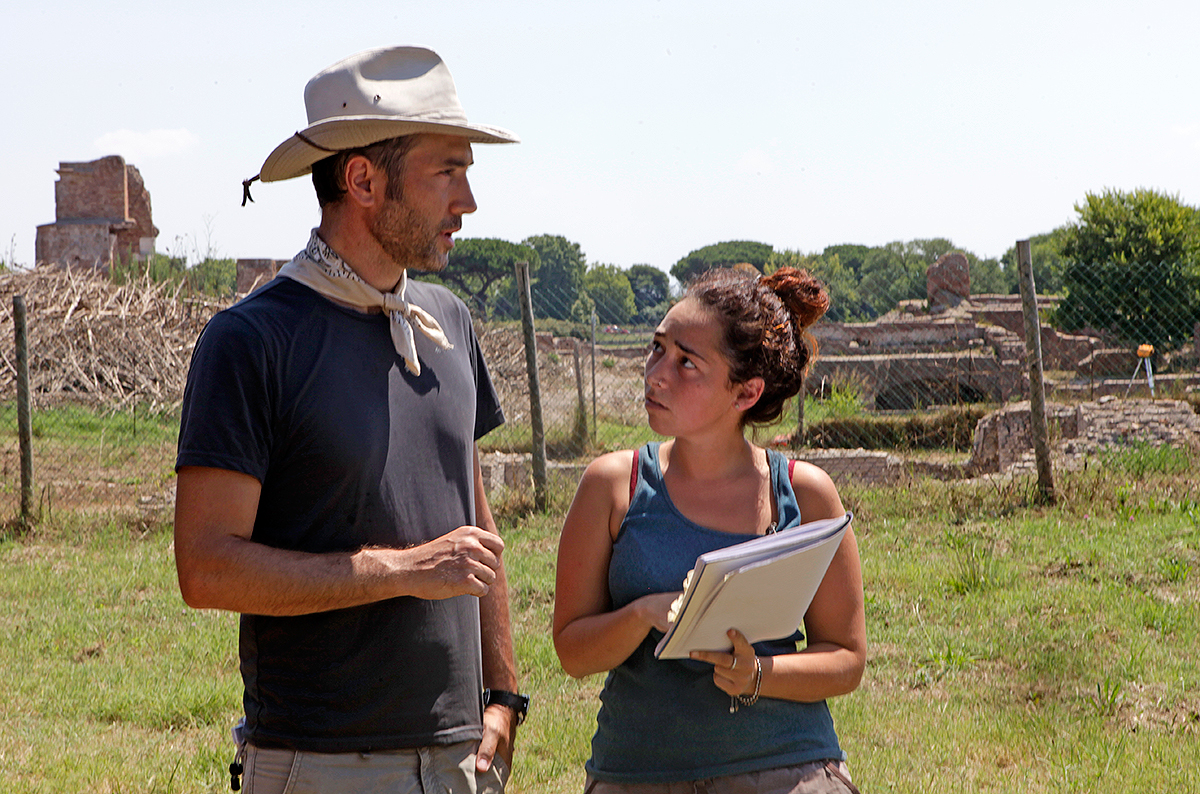 STEFANO DE TOGNI
Coordinator and technical scientific director on the site.
Question: How many years does this project exist already?
Stefano: "This is the twelfth excavation season. The first was in 2007. We started exploring the site followed by a series of geophysical tests with a magnetometer and ground radar. This led in 2008 to the first stratigraphic test of the excavation area which, from that year on, is running each year again."
Question: What did you find in those years?
Stefano: "First we brought to light the so-called Terme del Sileno (the Baths of Silenus). These baths occupy the central western part of room IX. Then we discovered completely the Caseggiato delle Due Scale (the Building with the Two Staircases) that we originally named Caseggiato lungo la Via della Marciana (the Building alongside the Street of Marciana). So this is a part of the new city quarter outside the Porta Marina uncovered by the Ostia Marina project during the first years."