THE Board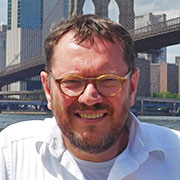 Chairman of the board
Lukas Burgering (1967)
Lukas became chairman of the foundation 'Roman Ports' in 2017.
Studied political science and worked for thirteen years as a journalist for the NOS (Dutch Broadcast TV).
After four years as head of the communications department at Corus / Tata Steel, he started as a freelancer, and since then he worked among others, for Shell, Ahold and Schiphol.
Lukas is married, has three children and lives in Breukelen, the Netherlands. He loves writing and in his free time he prefers to play bridge, hockey and the piano. "Already being a member I became more and more interested in the Roman heritage. Not only the bricks but also the human story behind those bricks. I like to help romanports.org spreading the knowledge about every day life in and around the ancient ports of Rome."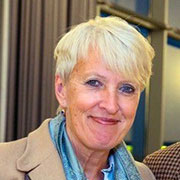 Sekretariat
Astrid Veltman (1956)
After her law study at the Rijks Universiteit Utrecht she worked for eight years as a lawyer. Later she became a sales and marketing manager at several, international assurance companies.
Astrid is married, has two daughters and lives in Breukelen (Holland). She likes to read (biographies), bridge and fitness.
---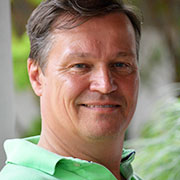 Treasurer
Dick Schiethart (1956).
Schiethart is senior spokesperson at Aegon, an international provider of financial services.
He graduated as a historian at the Rijksuniversiteit Groningen and worked as a journalist at Het Financieele Dagblad for 17 years, of which 10 years as a political editor in The Hague.
In 2014 he switched to communications and worked at the Dutch finance ministry as spokesperson for the minister and junior minister and later as spokesperson at steel producer Tata Steel in IJmuiden.
Schiethart is married and has two daughters.
TECHNICAL CO-OPERATORS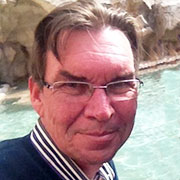 Archaeological Adviser
Dr. Jan Theo Bakker
Jan Theo Bakker studied Classical Archaeology at the University of Leiden (The Netherlands).
He wrote two books: 'Living and working with the Gods' (1994) and 'The Mills-Bakeries of Ostia' (1999).
Jan Theo is specialised in the Roman Port of Ostia, project manager of the Internet group Ostia-L and owner of the most consulted website about Ostia (www.ostia-antica.org)
Together with Gerard Huissen he produced a couple of short video-films about Ostia.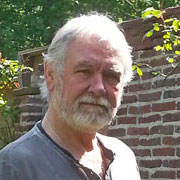 Chief editor
Gerard Huissen
Born: 21-08-1944 in Amsterdam (Holland)
Profession: filmmaker/photographer
First visit Ostia: July 1967
Gerard, who lives in Maarssen (Holland) at the moment is one of the founders of Roman Ports. Besides hundreds of photographs he produced the film 'A town behind a town' about Ostia and Alberino Vicari (see article in our first edition) and, in cooperation with Jan Theo Bakker, two small films about 'Travertine cornerstones in Ostia' and 'The Casa dei Molini'. Gerard is also responsible for the section 'The Necropolis of Portus' at the website of Jan Theo Bakker www.ostia-antica.org